Welcome to the Soil Biology and Ecology Lab
This web site provides a central hub of information about the MSU Soil Biology lab. In the lab we generally focus on soil ecology and biogeochemistry in agricultural systems across the Great Lakes region and globally, on issues around re-building soil health. Our research explores the dynamic interactions between microbial communities and soil organic matter (SOM) and controls on nitrogen cycling in agricultural soils. We employ novel combinations of biogeochemical assays, stable isotope tracers, and molecular methods in greenhouse and field studies to elucidate environmental and management controls on SOM formation and break-down, nitrogen cycling and microbial physiology.
We use principles of agroecology and a whole systems approach in our research with the objective of helping farmers all over the world develop innovative approaches to agriculture that promote soil health and sustainability. We explore management practices that can increase biodiversity and SOM, which are critical components of a healthy soil and are practical and feasible for small-holder farmers. Soil is the cornerstone for building sustainable agroecosystems that are resilient in the face of climate change and provide efficient nutrient provisioning and other services crucial for human food security and reducing environmental pollution.
Video and pictures highlighting Dr. Tiemann's work with small-holder farmers in Africa and India.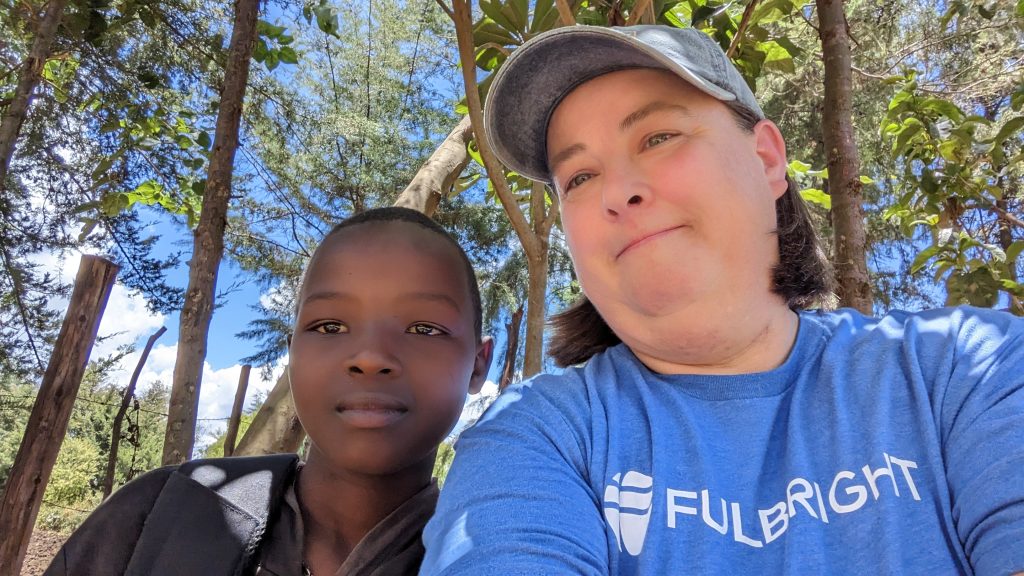 Send suggestions and comments regarding this webpage to Dr. Lisa Tiemann